Vancouver Pulls Out Of North American World Cup Bid
By
Admin
on March 15, 2018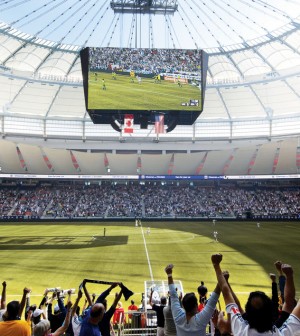 As we reported yesterday, Canada is looking to finalize its plans for the joint FIFA bid with the rest of North America. And although Ottawa has expressed its support for the event, it seems as though not everyone in Canada has backed the idea. Apparently, Vancouver which had previously hosted the Women's World Cup final only a few years ago won't be involved in the 2026 bid.
The British Columbian government has raised concerns regarding the event and has been particularly against the terms that were put forth by the bid committee. Though the city along with Edmonton, Montreal and Toronto were named as possible game hosts, it seems as though Vancouver will be counting themselves out as BC doesn't want to get involved due to a lack of transparency from the committee regarding the event's cost.
 "Major sporting events often have challenges around costs and managing financial risk. However, the city was all-in and hopeful that the federal and provincial governments would be able to arrive at a fair deal," said Vancouver Mayor Gregor Robertson.
And unfortunately, with mere days before the official bid is made, this news will undoubtedly cast a negative shadow on the North American bid, albeit small. As Canada is only to host ten games in total, this decision isn't an earth-shattering loss so much as a minor setback as Canada can easily find an alternate major city or double up on games somewhere else.