VanVleet out at least three weeks with thumb injury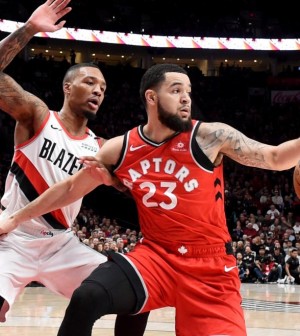 The Toronto Raptors biggest nemesis this season continues to be health.
Just moments after rumours began circulating about the Jeremy Lin signing, the team announced that back-up guard Fred Van Vleet will be sidelined for at least three weeks due to a partial ligament injury to his left thumb.
He sustained the injury during the second quarter of the team's 104-99 win over the New York Knicks on Saturday.
The 24-year old, who is in his third season with the Raptors, is averaging a career-best 10.5 points, 4.6 assists and 2.7 rebounds in 51 games this season.