University Athletes Learning from Nutritionists
By
Admin
on March 15, 2018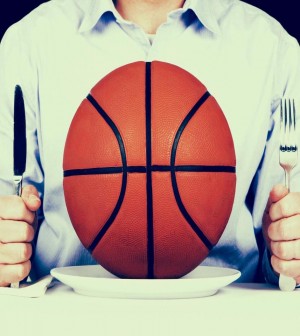 Obviously, for professional athletes who are going for the gold in the Olympics or hockey players looking to nab that Stanley Cup this NHL season, a healthy nutrition is a straight up recipe for success. Nutritionists frequently work with teams, and athletes to ensure that they can get the most out of their skills. But now, even University teams are consulting with nutritionists; particularly NCAA teams.
Especially while in University, for a student living on their own away from home for the first time, it's important that they commit to a lifestyle that will keep their game going strong as opposed to the typical College life regimen. Basketball players for instance, who are considered aerobic athletes, need a certain type of carbohydrates in order for their bodies to handle the stress of the extensive workouts. The role of a nutritionist is to help athletes get the best foods they need in the limited time they have to eat them with their busy schedules and, in the case of basketball, 5,000 calorie quota.
So obviously, there's a science to food intake that is beyond the average person's knowledge and it's important that these players are able to consult someone who knows exactly how they should be eating in order to get the very specific results necessary to dominate a sport. Years ago, these athletes may not have had this option, and in fact, lots of nutritionist research may not have even existed. But today, lucky for athletes, it's just another tool in their toolbelt to help them succeed.