UConn fires head coach Diaco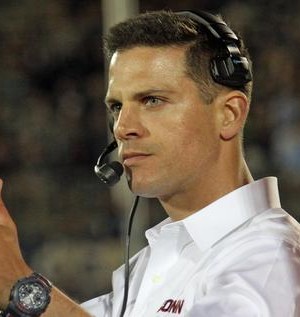 UConn has fired head coach of their football program Bob Diaco after three seasons with the school.
He led the Huskies to a dismal 11-26 record for a program that was once top in the nation.
"I believe a new leader for our program and student-athletes is needed to build long-term success," athletic director David Benedict said in a statement. "I know this may come as a surprise to our fans and supporters given the timing of the decision. However, it became apparent to me that a change in program direction is necessary at this time."
The Huskies ranked 128th, 122nd, and 124th in overall offense in Diaco's three years in charge.
"This is obviously not the way I had hoped things would turn out, but I appreciate having had the opportunity to be here at UConn," Diaco said. "I thank the administration, staff and fans of the UConn Football program for their passion and support over these three years."
Diaco signed an extension seven months ago that would take him through 2020 but hopes were shot after another disappointing 3-9 start to the season led to his demise.