Twins designate Phil Hughes for assignment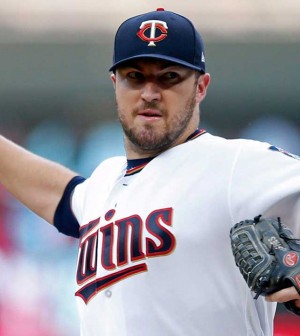 The Minnesota Twins are not allowing sunk cost fallacy to dictate their decisions. With that being said, they have decided to cut their losses with one of their high-paid pitchers.
The team confirmed Monday that they have designated veteran right-hander Phil Hughes for assignment due to his consistent struggles on the mound.
Hughes, who has not put together a good season since his first year with the Twins in 2014, has posted a 0-0 record, 6.75 ERA and 1.58 WHIP over two starts, seven total appearances and 12.0 innings pitched this season.
He will be making a combined $22.57 million until his contract expires after 2019. The Twins are on the books for the entire contract.