Trump Asks Xi Jinping to Intervene in UCLA Shoplifting Case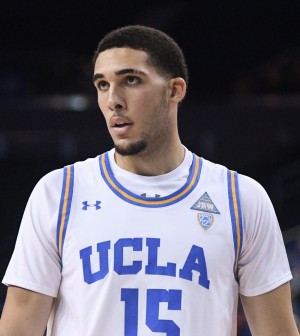 The story of UCLA players who were caught shoplifting while on a trip to China blew up last week. But for those who don't know, three players; Lonzo Ball, Jalen Hill and Cody Riley had been held in the country for the past week. The three were caught in an attempt to steal Luis Vuitton sunglasses from a store. Recently, the players were spotted on a Delta flight, confirming that they had been officially released.
While on a 12 day trip abroad, President Trump while in Beijing, asked Beijing president Xi Jinping to help get the players released. Jinping promised that the players would be treated fairly. Thanks to Trump's attempt to intervene, all three players were apparently given light treatment. Naturally, they were taken in by the police for questioning and stuck in their hotel as legal proceedings took place. Surveillance footage supposedly worsened the situation for the players who were caught just steps away from their team's hotel in Hangzhou.
All the players involved didn't play the game or come back with the team on their flight home and instead remained holed up in their hotel room until recently. Father of Lonzo, Lavar Ball has brushed off the situation saying it "ain't that big of a deal."