Toronto FC selling Victor Vasquez to club in Qatar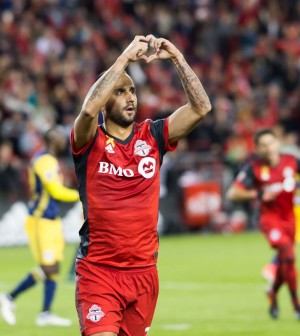 The Victor Vazquez era in Toronto has come to an end.
According to reports, Toronto FC has sold the Spanish midfielder to a yet-to-be determined club in Qatar.
The 31-year old native of Spain had spent the past two seasons with TFC, scoring 16 goals and adding 25 assists in 60 appearances during that span.
He also played a pivotal role in leading Toronto FC to their first-ever MLS Cup title in 2017.