Toronto FC inks new deal with striker Jozy Altidore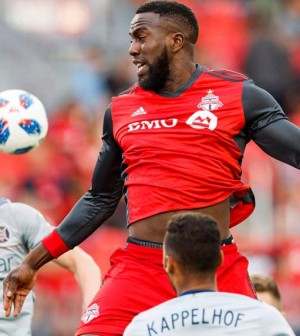 With all the turnover and disappointing surrounding Toronto FC over the past couple of months, some might see this as a positive thing moving forward.
According to reports, the team has agreed to a new multi-year contract with American striker Jozy Altidore that will keep signed through the 2022 season. His current contract was set to expire at the end of 2019.
The 29-year old, who is recovering from ankle surgery, has posted 52 goals and 16 assists in 99 combined regular season and playoff games since joining Toronto FC in January 2015.
The rebuilding Toronto FC have already lost Sebastian Giovinco, Victor Vazquez, and Gregory van der Wiel heading into the 2019 MLS season.