Tony speaks with Arash Madani Rogers Sportsnet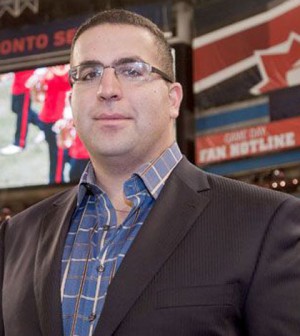 Today on House Call, Tony speaks with Arash Madani Rogers Sportsnet
Tuesday January 24, @ 9 am – 10 am (EST).
Arash Madani
Doing TV play-by-play and covering Super Bowl XLV.
Bio: Spent a few summers through high school and university covering the Truro Bearcats senior baseball team in the Nova Scotia Senior League, a ball club you became convinced was incapable of winning a championship. Then they did in the fall of 2002.
Always had hoped to work for a national network, and since hell froze over that fall evening, thought the same might just happen in my career. Have had a blast over the last dozen years working print, sports radio, local cable, A-Channel, doing a couple of stints of PR in pro football and broadcasting now for a couple of sports networks.
Have had a chance to live and work, in addition to back home, in Sherbrooke, Montreal, Ottawa, Calgary, Winnipeg and now Toronto. Been quite the run so far. How many people have had the chance, as a team spokesman, to plead with the inimitable Lonie Glieberman that his ideas were catastrophic, then a few months later, as a TV reporter in Ottawa, cover his resignation because he'd plunged the franchise into the ground?
Still can't think of anything better than calling games for a living, but traveling the continent to cover teams who I'm convinced, like the Bearcats, will never win a title, isn't too bad either.
Figured I knew this was the business for me while I was a student at Bishop's University. Instead of going to class, I'd ride the bus with the football and hoops teams, traveling over a thousand clicks on a lot of those trips, to do play-by-play on campus radio of teams that would lose by 40. You just can't buy memories like that. Have made a lot more since — like Sean Avery telling me he has an organic mindset, or Dion Phaneuf's incredibly confused deer-in-headlights stare when asked an elementary post-game question — while just living the dream.