Tiger Woods undergoes fourth back surgery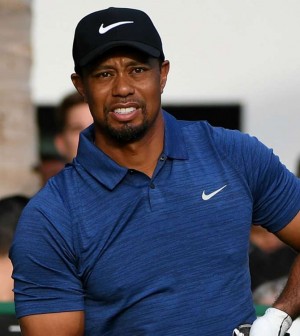 It's de ja vu all over again for Tiger Woods.
The legendary golfer announced on his personal website that he will underwent surgery to relieve the pain in his back and leg. He is expected to be sidelined for the next six months.
"The surgery went well, and I'm optimistic this will relieve my back spasms and pain. When healed, I look forward to getting back to a normal life, playing with my kids, competing in professional golf and living without the pain I have been battling so long." said Woods.
"I would like to thank all the fans for staying in touch and their kind wishes. The support I have received has never waned, and it really helps."
The 41-year old returned to golf after a year and a half layoff at the 2016 Hero World Challenge in December. He finished 15th out of a possible 16 competitors.
He also participated in the 2017 Farmers Insurance Open (missed the cut), and the Omega Dubai Desert Classic, but pulled out of the tournament after the first round due to back spasms.
It is the fourth surgery he has had in the past three years.
"After he recovers from surgery, he will gradually begin his rehabilitation until he is completely healed," said Richard Guyer, the doctor who performed the procedure.
"Once that's accomplished, his workouts will be geared to allowing him to return to competitive golf.