Tiger Woods to Plead Guilty for Reckless Driving
By
Admin
on October 24, 2017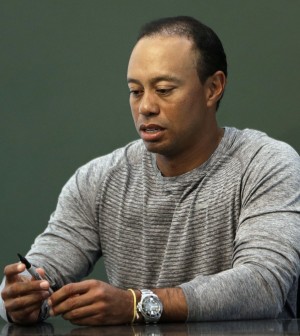 Tiger Woods is set to enter a diversion program this week in an attempt to reduce a repeat offence of his recent DUI case. As many know, back in May Woods was arrested for driving under the influence of drugs; drugs of which he claimed to be a prescription mix up and entered a not guilty plea.  However a toxicology report found Woods with both painkillers, ambien, xanax and marijuana in his system. Now, Woods will plead guilty to reckless driving at a court hearing for reckless driving rather than driving under the influence.
The program Woods is set to take part in is one that has helped thousands of first time offenders not repeat their offences and has been mostly successful. The program will see Woods on probation for one year in addition to some fines and court fees. Additionally, he'll have to undertake hours of community service efforts as well as workshops. The idea behind the program is that it forces its patients to face responsibility while still being allowed to drive in thanks to frequent drug testing.
Though a while ago Woods issued a statement saying that the situation was a result of a combination of multiple prescription drugs reacting to each other, it's evident that there was probably more to his story. While this isn't the first case of misconduct Woods has seen [we all remember his crash that led to the surfacing of his extramarital affairs], by the sounds of his willingness to better himself, it's possible it could be his last.