Tiger-Cats Head Coach on Manziel "He'd be the best player to ever play up here"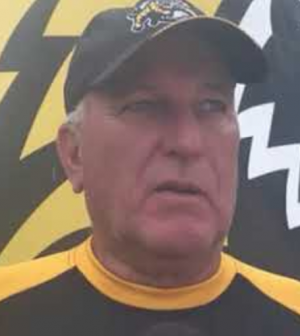 Uhh….. no.
I'm all for comeback stories, especially if it involves a talented American QB coming up and helping my TiCats claw out of the dumpster, but this is such a ridiculous statement. I wasn't a fan of June Jones right off the bat since he tried to sneak in that shady motherfucker Art Briles back into football. I think he disrespected the CFL and its fans thinking that it would go unnoticed just because we're a smaller league. This statement doesn't help the issue of him disrespecting the CFL and especially it's history. There is no way Manziel would be the best ever to play up here, and he definitely wouldn't be the best QB. Flutie, Moon, Theismann, Calvillo… those were the best to play at that position.
Jones has done a great job of actually coaching the team when he got up here, he took over a dumpster fire lit by Kent Austin and turned it into a respectable football team and a good offense. I think that Jones like many people are loyal to players that have an NFL or NCAA background, which makes sense because that is the highest level of football, but it doesn't always translate to the CFL.
Here are some quotes from June Jones made in a statement after signing a 3 year extension with Hamilton regarding Manziel.
"I think he'd be the best player to ever play up here," Jones said. "He can throw it and he can run it like nobody ever has been able to do."

"I would say he was not quite at top shape but I was very, very impressed with his arm strength, his accuracy and that's what I was concerned about as far as passing," Jones said after seeing Manziel in action in work outs with the Tiger-Cats. "I saw it in college, I saw it on the film, I saw it against Alabama, I saw it against everybody.
Yeah, "not quite top shape" is right, check this picture out.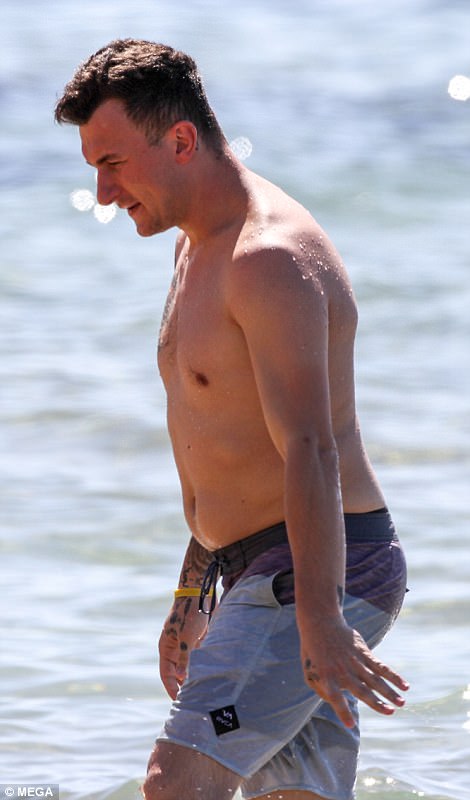 Look, I hope that Manziel comes up to the CFL and plays great in Hamilton, he would do wonders for the publicity of the league and he does have the talent to excel up here but he has to prove it first. He hasn't played professional football since 2015 and if his body looks like that, it doesn't seem like he is taking the CFL option very seriously. I understand that Jones is excited at the opportunity of having Manziel run his offense, but I want his play to do the talking before we throw a fucking insanely bold prediction that'd he'd be the best player to ever play up here.
Manziel's NFL stats