Tickets for 106th Grey Cup selling fast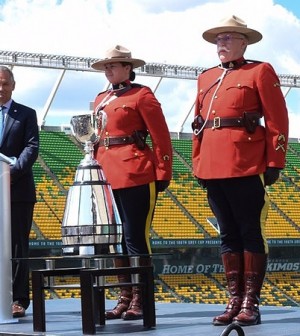 The CFL season hasn't even started yet, and the tickets for the 106th Grey Cup are already selling like hotcakes.
According to reports, more than 51,000 tickets have been bought for this year's edition of the Grey Cup, which takes place at Commonwealth Stadium in Edmonton on November 25.
"We couldn't be happier with the demand from fans so far," said Co-Chair of the Grey Cup Festival Brad Sparrow.
"The atmosphere both inside Commonwealth Stadium for the game, and on the streets of Edmonton for the Festival, will be unmatched come November," he said. "It will be a celebration not to be missed, and so we urge fans from across the country to secure their seats and join us to be a part of it all."
There are just 4,819 seats available for fans.
The CFL regular season kicks off on June 14 when the Edmonton Eskimos face the Winnipeg Blue Bombers.