Ti-Cats confirm that an offer has been made to Manziel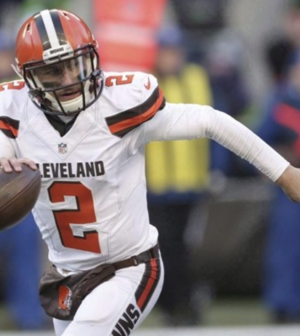 The wheels are have started in motion to get former Heisman winner Johnny Manziel into the CFL as the Hamilton Tiger-Cats have made a contract offer to the QB.
"As per the negotiation list process, Johnny Manziel and his agent recently notified the Tiger-Cats that they had activated the 10-day window during which the Tiger-Cats must offer him a contract or lose his negotiation list rights. That window closed today and we can confirm that we made an offer to Manziel, and that his rights will remain on our negotiation list while discussions with he and his agent continue. We will have no further comment."
I really hope this happens, it's no secret that I'm a Tiger-Cats fan and just a CFL fan in general. Anybody knows that bringing such a high profile QB into the league will benefit both the team and the league that the player plays for, also a 3rd party (the player himself) will benefit from it, if he plays well enough to get another shot at NFL action.
It's no secret that Manziel had his off-field issues, something he has said is in his past now as he makes a comeback attempt at professional football. The one benefit of playing in the CFL is that there won't be nearly as much media attention as playing in the NFL, but that's not to say there will be none… he would garner the most media attention a player has seen up here since Ricky Williams I would think. For the most part, his private life will stay private unless he makes some sloppy mistakes off the field and it gets out to the public.
From a football standpoint, my opinion is that Manziel would be a great fit for the CFL style of gameplay if he can get back to how dominant he was in college at Texas A&M. Hamilton is a gritty city full of people who understand that some people, especially professional athletes deal with a lot of pressure and need a 2nd chance… Hamilton & the CFL is now willing to give him that 2nd chance.
Manziel responded to someone suggesting that he is close to making a return to professional football in Canada.
Or maybe I'm just trolling