The Senators and Predators – An Unappealing Outcome for NHL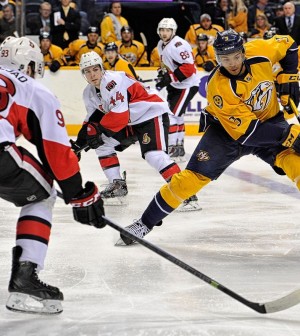 The Ottawa Senators/Pittsburgh Penguins series has been as exciting as anything else in this year's Stanley Cup playoffs. Thinking forward to a possible Senators/Nashville finals series, it looks like there would definitely be a lack of commercial viability to the finals as both teams cater to very small markets.
Luckily, the world loves a good underdog story. If you asked at the beginning of the season, about the viability of both these teams making it out to the playoffs, many would have been skeptical. Looking at this possible outcome from a business standpoint, the game will already have a low amount of high profile player. In this possible scenario (other than Erik Karlsson) Alexander Ovetchkin, Connor McDavid and many other players would be absent. On a superficial note, the teams would really only be left with Malkin and Crosby to attract viewership eyes.
That's not to say that people won't watch the games. However, it's clear that two small franchises facing off against each other can't be great for the league or its garnered attention. However, this outcome could be a major stepping stone to franchise growth should this hypothetical Senators/Nashville pairing come true.