The CFL's 10th Team Slowly Becoming A Reality
By
Admin
on January 2, 2018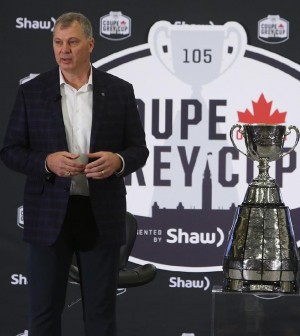 "This is part of our inclusion strategy that has been missing. Not having that final piece of the puzzle, to a degree, makes us kind of incomplete." This is Commissioner Randy Ambroise's ideology behind bringing a brand new, East Coast team to the CFL. But he is only one of the key players in the franchise expansion plans. Recently, three businessmen have stepped forward to hopefully make this Canadian dream a reality.
This ownership group called Maritime Football Ltd. has already started work to move forward with discussions with the city of Halifax in addition to the incorporation of the new franchise. Of course, the most notable member of ownership is Anthony LeBlanc who is a former president and executive of the Arizona Coyotes. The group has begun discussions with the CFL as to the business model and how it will effect the other teams in the league like revenue sharing, facilities and franchise fees.
Of course, as these discussions continue throughout 2018, in addition to franchise fees, one outstanding element is that of a new stadium. At the reported cost of $200 million, it's clear that a franchise startup, even in a Canadian league, remains costly. As more details come out, it's evident that this tenth team could do so many things for the league, the East Coast and the country.