That Chapecoenese Flight – One Year Later
By
Admin
on November 28, 2017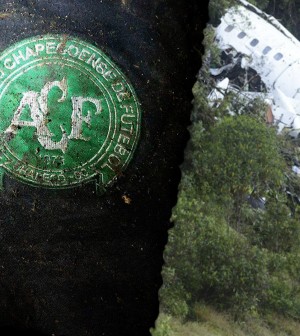 A year ago exactly, the Chapecoenese FC team had qualified for a continental division final for the first time in years and ad made their way to Medellin, Columbia for the the 1st leg of the finals. However, only a few hours later, their plane had crashed with few survivors. Six very lucky people on the plane escaped the crash alive, with three of them being players on the team.
Alan Ruschel, Neto and Jakson Follmann were the three players who escaped the disaster. Ruschel has made his return to the team while Neto will be returning next year and Follmann unfortunately retired as a result of loosing a leg in the crash. A moving service commerated the team and those involved at Chapeco, with their rival team giving them a touching memorial and making them the title champions. Following the incident, a new team had been assembled and six months later, they were at the top of their game.
But as this new team has played through the year, investigations into the crash had been ongoing. Ultimately, it was discovered that the plane was flying with little fuel left in its tank and the plane company LaMia had their license suspended. One year later and the people of the town have finally gotten answers despite months of anguish by those affected.