Texas hire Tom Herman as head coach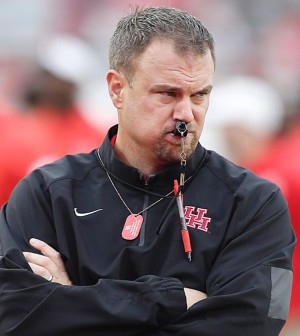 Tom Herman has officially left Houston to take the head coaching job at Texas.
"The opportunity to come back to Texas is a dream come true for me and my family, and I can't thank President Fenves and Mike Perrin enough for providing me with this incredible opportunity," Herman said in a statement. "Longhorn football has been – and always will be – a national power, winning and playing for national championships with great pride and passion, supported by an unbelievable fan base."
Herman led Houston to a 22-4 record the last two seasons as well as a 2015 Peach Bowl victory over Florida State.
"I want to thank the University of Houston, the administration, the fans, and especially the players for an unbelievable two years. My family and I will be forever grateful."