Taylor Hall placed on injured reserve with lower-body injury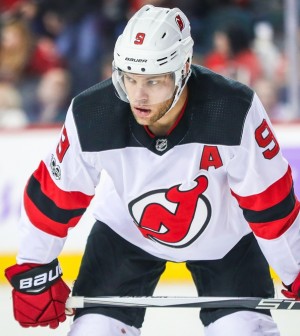 Things keep going bad for the New Jersey Devils.
The team announced that they have placed the veteran forward on injured reserve retroactive December 23 due to an undisclosed lower-body injury.
Hall, 27, has been out the past three games and will be eligible to return to the lineup at any time. He last played during the team's 3-0 loss to the Columbus Blue Jackets on December 23.
He has posted 11 goals, 26 assists and a minus-6 rating in 33 games this season.