Sunday morning HEADLINES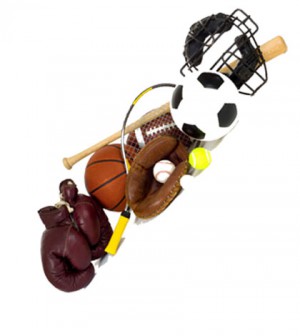 1.  BOXING..  Juan Manuel Marquez knocked Manny Pacquiao out cold with a vicious right hand at the end of the sixth round Saturday night, putting a ferocious end to the fourth fight between the two boxers.
Pacquiao had been down in the third round but knocked Marquez down in the fifth and the two were exchanging heavy blows in the sixth round before Marquez threw a right hand that flattened Pacquiao face down on the canvas at 2:59 of the sixth round.
There was no title at stake in the 147-pound fight, but that didn't stop 16,348 fans from filling the MGM Grand Arena and roaring in unison from the opening bell. Pacquiao, who earned more than $20 million for the fight, was ahead 47-46 on all three scorecards after the fifth round.
2.  NCAA   Texas A&M quarterback Johnny Manziel became the first newcomer to win the Heisman Trophy, taking college football's top individual prize after a record-breaking debut.
Notre Dame linebacker Manti Te'o finished a distant second in the voting and Kansas State quarterback Collin Klein was third.
3 MLB   .. According to Jon Heyman of CBSSports.com the Los Angeles Dodgers have landed the top starter on this year's free agent market, agreeing with  Zack Greinke on a 6-year, $147 million contract
The 29-year-old was traded to the Los Angeles Angels of Anaheim from the Milwaukee Brewers last season and totaled 15 wins and a 3.48 ERA in 212 innings.
4.  MMA    In the main event of a highly entertaining televised card at KeyArena, Seattle,lightweight champion Benson (Smooth) Henderson dominated Nate Diaz in a lopsided 50-43, 50-45, 50-45 decision.
In the co-main event, rising Swedish star Alexander (The Mauler) Gustafsson dominated former light-heavyweight champion Mauricio (Shogun) Rua to earn a shot against either current title-holder Jon (Bones) Jones or Chael Sonnen, who meet in April
Canadian welterweight Rory (Ares) MacDonald used brutal body shots to batter B.J. (The Prodigy) Penn en route to a convincing decision over the former UFC champion.
5.  NBA   OJ Mayo tied a career high with 40 points, including 10 in the last three minutes, to lift the Mavericks to a 116-109 victory over the Rockets in coach Kevin McHale's return to the Houston bench.
6.  Dwyane Wade scored 26 points, LeBron James finished with 24 points and seven assists, and the Miami Heat snapped a two-game slide by topping the New Orleans Hornets 106-90. Chris Bosh scored 13, and Ray Allen and Shane Battier each added 11 for Miami, which took control by outscoring the Hornets 33-10 over the final 11 minutes of the first half.
7.  Marco Belinelli and Luol Deng scored 22 points apiece as the Chicago Bulls beat the Knicks 93-85 , snapping New York's five-game winning streak.
Belinelli scored 15 points in the first quarter, while Deng had 10 in the fourth, giving the Bulls their first three-game winning streak of the season
For full results click www.nba.com
8.  AHL ..  Jake Gardiner had two goals to lead the Toronto Marlies to a 4-3 win over the Rochester Americans in American Hockey League action. Nazem Kadri and Ryan Hamilton also scored for Toronto (13-8-1). Ben Scrivens made 34 saves for his eighth win.
For scores and schedule click  http://www.tsn.ca/ahl/schedule/
9.  BOBSLED     Calgary's Kaillie Humphries continued her golden run Saturday, clocking a time of one minute 54.05 seconds to record her seventh straight World Cup bobsled victory.
After winning the last six races in North America, including the first three this year with rookie brakeman Chelsea Valois of Zenon Park, Sask., the 27-year-old Humphries continued her torrid pace by claiming her fourth straight gold medal of the pre-Olympic season,this time in Germany..
BryanA