Still Waiting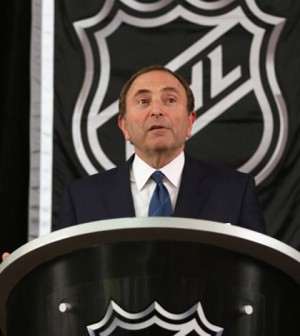 After awaiting anxiously for NHL commissioner Gary Bettman's press conference at 1pm ET today, many were left wanting more when he finally arrived at the podium 50 minutes late.
In a very short and brief statement, Bettman told the media in New York that he had updated the Board of Governors on the status of the negotiations and he was pleased with the process.
The commissioner did not take any questions and his entire press conference lasted all of 30 seconds.
And with that, hockey fans are still awaiting something credible and insightful into the negotiations.
But at least both sides are talking.
So for now, everyone continues to wait, one way or another.