Steven Wright suspended 80 games for PED use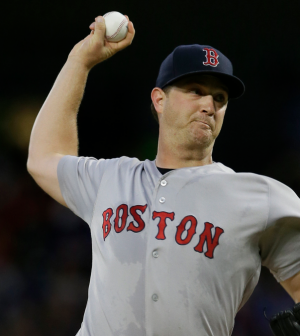 A familiar face is in trouble with the MLB once again.
Boston Red Sox knuckleball pitcher Steven Wright has been suspended 80 games after testing positive for a performance-enhancing drug earlier this offseason.
The 34-year old, who had growth-hormone-releasing peptide 2 (GHRP-2) in his system when tested by the league, denies knowingly taking any banned substance, but accepts the blame for his mistake.
"We couldn't figure out how this substance got into my body…But at the end of the day, it's my responsibility. It falls on me." said Wright.
"It is what it is, and I've just got to move on from it…That's what's frustrating about it. I worked my butt off this offseason since getting the surgery. I feel like I'm in a good spot. From an offseason drug test, this comes up. I've been dealing with it."
This marks the second straight year that Wright has been punished by the league. He was given a 15-game ban for violating the league's personal conduct policy in March 2018 over a previous domestic violence arrest involving an incident with his wife Ashley.
Wright posted a 3-1 record, 2.68 ERA, and 1.25 WHIP in 20 games, four starts and 53.1 innings pitched last season.