Stars acquire Cogliano from Ducks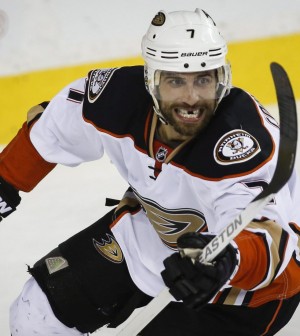 The Dallas Stars have added a veteran presence to their lineup.
The team announced Monday that they have acquired left winger Andrew Cogliano from the Anaheim Ducks in exchange for forward Devin Shore.
Cogliano, 31, was in his eighth straight season with the Ducks organization, and has played in all but two games since making his NHL debut with the Edmonton Oilers in 2007/08. He has posted 103 goals, 130 assists, and a plus-61 rating over a span of 584 games with the Ducks.
The Toronto native is currently on pace to have his least productive season since 2011/12. He has scored just three goals and eight assists in 46 games this season.
Shore, who was selected in the second round of the 2012 NHL Draft, has compiled a combined 29 goals, 53 assists and a minus-32 rating over three-plus seasons with the Stars.