Stallone hints that Brock Lesnar will be playing Ivan Drago's son in 'Creed' sequel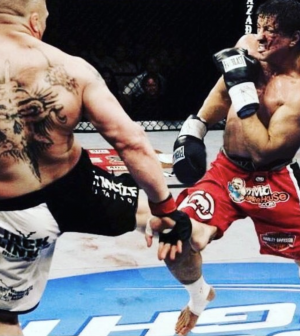 Sylvester Stallone dropped some big news on social media earlier this week.
The legendary 'Rocky' actor seemed to indicate on his Instagram account that WWE star and former UFC heavyweight champion Brock Lesnar will be playing the role of Ivan Drago's son in the upcoming 'Creed' sequel
"Big challenges come in all shapes and forms! By the way this is just for entertainment, Drago's son will be played by a new unknown…#brocklesnar #rockybalboa1976″ wrote Stallone in an instagram post accompanied by a photoshopped picture of Lesnar and his character Rocky Balboa together in the octagon.
'Creed II', which will also feature Dolph Lundgren (the actor who played Ivan Drago in 1985′s Rocky IV), and have Michael B. Jordan return for his role as Apollo Creed's son Adonis Creed, is set to hit theatres in 2018.
The original Creed film generated a revenue of $173.6M at the box office when it was released back in 2015.