Shohei Ohtani undergoes successful Tommy John surgery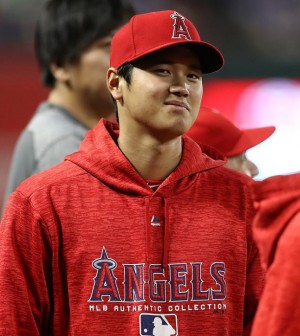 The Los Angeles Angels have confirmed that Japanese pitcher/outfielder Shohei Ohtani has undergone successful Tommy John surgery to repair his injured elbow. The recovery time period is expected to be 12-14 months, which will likely keep him from throwing a pitch until 2020.
Despite the surgery, the team feels he will likely be able to DH for the Angels in 2019, though its not yet known when exactly he will be ready to take the field .
"It's hard to judge right now," said Angels GM Billy Eppler.
"When you go through a UCL reconstruction, or any kind of sizeable surgery, the recovery process and the markers along the way in the recovery process, those tell you or uncover things for you and give you a little bit better sense of a timeline."
While Ohtani's speciality is pitching, he excelled at the plate far beyond anyone's expectations for him prior to the season. In 104 games and 326 at-bats, he hit .285 with 22 homers, 57 RBI and a .925 OPS in 2018.
As a pitcher, he posted a 4-2 record, 3.31 ERA and 1.16 WHIP in 10 starts. He had taken the mound just twice since the beginning of June due to his lingering arm issues.