Sharks defenceman Brenden Dillon suspended one game for slashing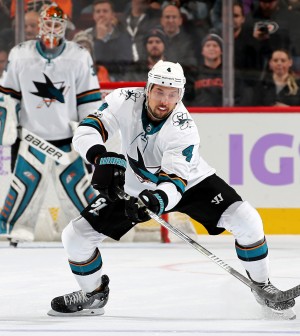 The NHL has suspended San Jose Sharks defenceman Brenden Dillon one game for his dangerous slash on Washington Capitals defenceman Madison Bowey during a game between the two teams on Monday.
The incident occured late in the third period of the Sharks 4-1 loss to the Capitals when Dillon responded to being pushed into the boards by Bowey with an emphatic slash to the wrist.
Shortly after, both players engaged in a scuffle in front of the Capitals net before being seperated by the referees. Bowey left the game and did not return, but was seen at practice on Tuesday without showing any signs of injury.
Dillon, 27, has registered five assists and 27 penalty minutes in 26 games this season.