Senators avoid arbitration with Mark Stone, sign him to one-year deal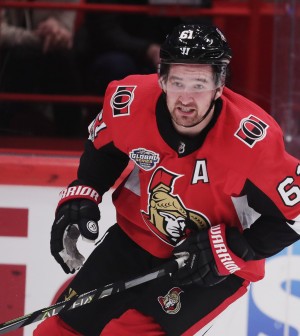 The Ottawa Senators and Mark Stone have avoided arbitration by agreeing to a new deal on Friday.
The team signed the 26-year old assistant captain to a one-year deal worth $7.35 million.
The news comes days after it was alleged the two sides were $4 million apart in contract negotiations. Stone was asking for $9 million, while the team counter offered with $5 million.
Stone, who was selected 178th overall at the 2010 draft, has recorded at least 20 goals for four straight seasons, and at least 60 points for three of the last four.
He is fresh off his sixth season with the franchise, posting 20 goals, 42 assists and a plus-nine rating in 58 games in 2017/18.