Senators activate Bobby Ryan, Mark Borowiecki from injured reserve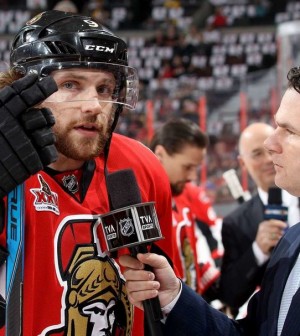 As if positivity wasn't at an all-time high after a couple of victories in Sweden.
The Ottawa Senators announced Monday that veteran forward Bobby Ryan, and defenceman Mark Borowiecki have been activated from the disabled list and will return to the lineup for the team's upcoming game against the Pittsburgh Penguins on Thursday.
Ryan had been sidelined for the past eight games, and hasn't played since breaking his right index finger during the Senators' 6-3 win over the Toronto Maple Leafs on October 21. He has yet to score, but has recorded six assists in eight games this season.
Borowiecki, 28, has missed the past five games and was recently placed on the injured reserve with an undisclosed illness. He has posted a goal, an assist and 25 penalty minutes in nine games.