Seahawks part ways with OC Darrell Bevell after seven seasons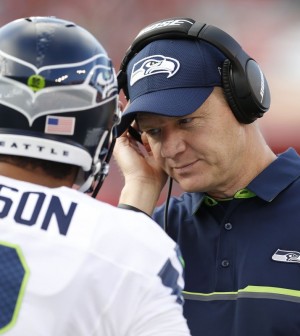 It's the end of an era in Seattle.
According to reports, the Seattle Seahawks have fired offensive coordinator Darrell Bevell after the team failed to reach the post-season for the first time since 2011.
Bevell, 42, had been their offensive coordinator since January 2011. He was apart of their Super Bowl winning team in 2014, and the team that made the Super Bowl the following season in 2015.
Despite having five Pro Bowlers on the team, the Seahawks were unable to capitalize on their talent. They ended up losing three of their final four games of the 2017 season to finish second in the NFC West with a 9-7 record, which ended their run of six straight trips to the post-season.
Under Bevell's guidance, the Seahawks finished 15th in the league in yards per game (330.4) and 23rd in rushing yards with 1,629 during the season.