Schmaltz out for season with lower body injury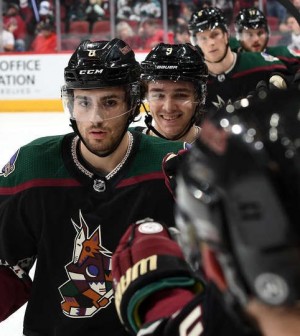 Nick Schmaltz is done for the season.
The Arizona Coyotes confirmed Tuesday that the 22-year old forward will be sidelined for the remainder of the 2018/19 campaign with what is being described as an undisclosed lower body injury.
Schmaltz, who was acquired by the Coyotes in a deal that sent forwards Brendan Perlini and Dylan Strome to the Chicago Blackhawks back in November, had recorded five goals, nine assists and a plus-2 rating in 17 games since the trade.
He joins starting goalie Antti Raanta as notable Coyotes players who are out for the remainder of the season.