Russell Westbrook Signs Massive Nike Deal
By
Admin
on September 13, 2017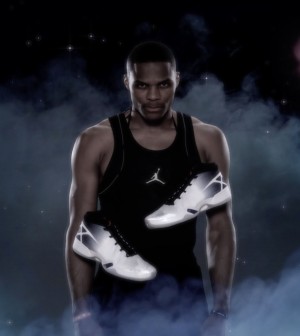 Upon just finishing an amazing season with the Oklahoma City Thunder, NBA MVP Russell Westbrook has just signed a huge 10-year deal with Nike Jordan. Westbrook, having joined Nike back in 2013 has signed an extension guaranteeing him endorsements through 2026. In his extensive deal, a clause grants him ambassador opportunities even beyond his career in the NBA.
Westbrook will also create his own signature shoe to the brand. The brand has been developing an on-court, playable shoe that will likely be flashy and fashionable. With a creative behind the wheel in this endeavour, Westbrook looks forward to developing this signature look. What's making him even more excited however is that the brand will be contributing to his own "Why Not?" foundation which helps pay for athletic, study and reading initiatives in both Oklahoma City as well as California.
Finally, his career in the NBA, Westbrook has seen his performance improve substantially year after year, with the potential to sign a new deal with Oklahoma for over $235 million until 2023. So far, as a player, he's made $100 million discounting his various endorsement deals. For a player that's been with the team for ten years, it's obvious that Westbrook knows he's in the right place, both in terms of the franchise, but also in terms of his commercial footprint.