Ronaldo says he wants to act in movies when he retires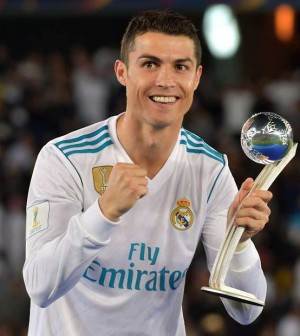 Yes, Cristiano Ronaldo may still be in his prime and playing some of the best soccer of his career, but that isn't stopping him from planning ahead.
The 32-year old revealed in an interview with Sky Italia that he plans on venturing into acting, and starring in a few Hollywood movies once everything is all said and done.
"I am focused right now because my football career will finish one day – we all have to retire one day…I know that day will come. But right now, I am enjoying the moment. When I am retired, I think I will have a good life. I don't say that because of money." said Ronaldo.
"I want to try other things; for example, to do movies. I started to plan my future when I was 27, 28 – a long time ago, I began preparing.
"I have a good team, who work in my company, who start to build good things going forward. In football, I am very calm because I know they depend on me."
Ronaldo, who is in his ninth season with Real Madrid, has already scored a combined 16 goals in 22 appearances in 2017/18. He is also not too far removed from winning his fifth FIFA Player of the Year award and leading Portugal to a Euro 2016 title, so don't expect retirement to happen any time soon.
This could mean a possible move to MLS towards the end of his career so he can further establish himself in the North American market before making the move to acting.