Rogers & CBC Continue Hockey Night In Canada For 7 Years
By
Admin
on December 20, 2017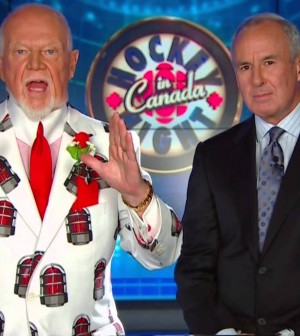 Canadian staple program Hockey Night In Canada, has just been confirmed for seven more years with the CBC and Rogers Media. The agreement was announced to begin following the current deal concludes in 2018. Rogers and CBC are to retain the seven year sub-licensing agreement, enabling the broadcaster to air the program both on television and through its streaming efforts until the end of the deal.
The deal between Rogers and the CBC allows Rogers to receive all revenue from Hockey Night In Canada broadcasts as it continues to produce the show and maintains the majority editorial influence through its Sportsnet connections. CBC's Hockey Night In Canada programming will continue the tradition of showing regular-season games on national television Saturday night, in addition to each round of the Stanley Cup Playoffs.
Naturally most Canadians have cited that they want to continue watching the show on CBC, which is no surprise considering the program has been a foundation of the network for dozens of years. Hockey Night In Canada has been ranked within the top 5 programs in the past four years with an average of seven and a half million viewers tuning in each week. Rogers has been in an exclusive $5.2 billion deal with the NHL for media rights for the past four years so far.