Roger Federer Passes Tiger Woods as Top Prize Money Earner
By
Admin
on November 15, 2017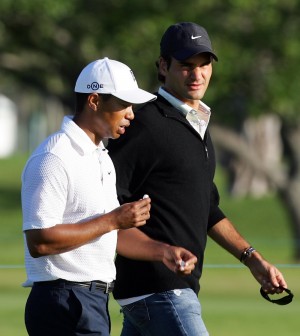 Many believe the sport of golf to be the most profitable in terms of prize money. And over the years Tiger Woods has made $110 million in prize money since becoming a professional golfer back in 1996. Leading all other athletes with that number, in his prime, it was hard to imagine any other pro athletes catch up to his record earnings. However, it seems as though world-famous tennis star Roger Federer is has overtaken him with the completion of the ATP World Tour Finals, tipping him just over the edge of Wood's earnings.
The number two ranked tennis player has been solidly playing over the past couple years with many fans calling it the peak of his career. He recently won two huge competitions; both the Australia Open and US Open this year. Federer's career has even been a shorter one, in comparison to Woods', starting his game back in 1995.
And none of these numbers even include sponsorship deals or advertisement income. Totalling all of these profits lead to even more staggering numbers. One can only wonder if, since his infidelity scandal and subsequent career slump of the past few years, Tiger Woods would still be on top.