Rio Ferdinand Starts New Career in Boxing
By
Admin
on September 19, 2017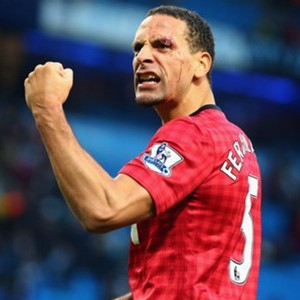 Former Manchester United player, Rio Ferdinand, who retired from the game back in 2015 has decided to make a career change. The defender and captain who's the winner of multiple Premier League titles, a Champions League Medal and two League Cups has officially announced his transition int professional boxing.
At the age of 38, Ferdinand will make the move to a new sport after living retired for the past two years. And while older professionals who make the move to boxing often warn that the technical side of the sport takes time to get used to, Ferdinand has been known for admitting his desire to return to sports saying:
"I just miss that chemical that comes out of you. I have not been able to replace it. This is a great way to get that back. I'm doing this for many reasons. I'm doing this to test myself as a man, as a human being."
Some reports suggest that Ferdinand will be making the change to support a television project rather than a serious career, while Ferdinand's attitude and social media posts suggest otherwise. Suffering the tragic loss of his wife around the time of his football retirement, he has stated that keeping active has helped clear his mind.
When many athletes retire they're quick to admit that it's not the exercise they miss, but rather the adrenaline rush, that feeling of heated competition. Whether or not this move is a publicity stunt is irrelevant, there's an obvious commonality among retired athletes here and it's that they have trouble not being able to face opponents on a weekly basis.