Reunited and it feels so good: McCann back with the Braves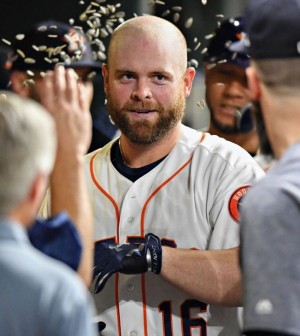 Back where it all began.
After four seasons away from the organization, veteran catcher Brian McCann has signed an undisclosed contract with the Atlanta Braves.
The 34-year old, who was selected in the second round of the 2002 MLB Draft, spent the first nine seasons of his career with the Braves from 2005-2013 before signing a a five-year, $85 million contract with the New York Yankees. He played two seasons with the Yankees before being dealt to the Houston Astros following the 2016 season. He was apart of the Houston Astros' World Series winning team in 2017.
McCann, who was born just 72 miles east of Atlanta in the nearby city of Athens, Georgia, enjoyed his best statistical and productive years while with the Braves. During those nine seasons, he posted a combined .277 batting average, .823 OPS, 176 homers and 661 RBI in 1105 games and 4354 plate appearances. He was also selected to seven MLB All-Star games and won five Silver Slugger Awards.