Redskins acquire QB Case Keenum from Broncos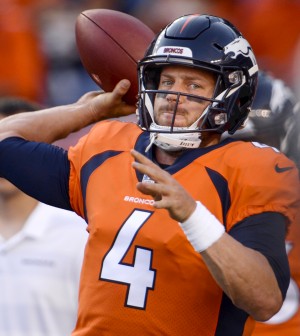 With Alex Smith recovering from a devastating injury for the foreseeable future, it's clear that the Washington Redskins were in desperate need of a reliable quarterback. Well the Denver Broncos have granted their wish.
The team announced that they have acquired veteran QB Case Keenum along with a 2020 seventh round pick from the Broncos in exchange for a 2020 sixth round pick. As part of the exchange, the Redskins will pay $3.5 million out of the $7 million owed to Keenum in 2019.
The 31-year old, who will be joining his fourth time in four years, posted 365 pass completions for a career-best 3,890 passing yards, and 18 touchdowns and 15 interceptions in 16 games last season.