Recent E-Sports Venue Launch Suggests Further Growth
By
Admin
on January 2, 2018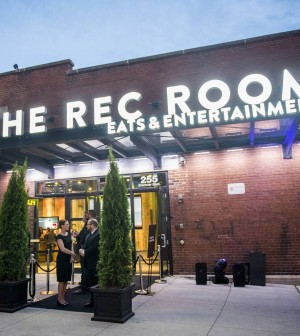 A few months ago, Cineplex built a one of a kind entertainment centre called the Rec Room along the waterfront in downtown Toronto. Mid November, the Rec Room hosted the Canadian Madden NFL 2018 Championships. Displayed on large TV screens were actual NFL games in addition to live broadcasts of the video game competitors' games. A large audience sitting various sports attire enjoyed the virtual sports game as many others enjoyed it VIA a Twitch broadcast. But this was simply the first of many events to come for this E-Sports venue.
Luckily for wide receiver Brandon Marshall who injured his ankle last year, he was able to take part in the event during his "off time" as a part of a promotional opportunity. Marshall has taken part in many eSports games over the years, championing Madden as an eSport once he realized its potential. In August of 2016 Maple Leaf Sports saw potential for the notion of eSports when the ACC hosted the League of Legends championships and sold out in 34 seconds. This resulted in Maple Leaf Sports' recent launch of Raptors Uprising.
But other prominent sports figure are hopping on the bandwagon as well with Ted Leonsis who owns the Capitals and Wizards optioning to broadcast his own e-sports team. Maple Leaf Sports and Entertainment chief commercial officer Dave Hopkinson even suggests that all of their teams will eventually have their own separate eSports team. But Cineplex's recent launch was just a stepping stone to something much larger; a trend which will see eSports grow in the coming years, along with the amount of spectator events.