Rays starter Charlie Morton plans on retiring after his contract expires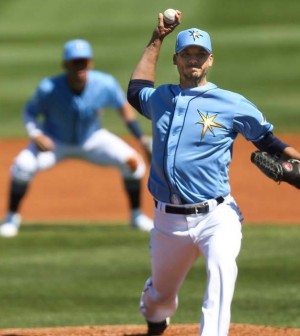 Pitch close to home for a couple of years, then hang up the cleats for good. Thats Tampa Bay Rays new pitcher Charlie Morton's plan for the future.
According to MLB Network's Jon Morosi, the 35-year old veteran starter told reporters he plans on retiring once the two-year, $30 million contract he signed with the Rays in late December expires after the 2020 season. The contract also has a 2021 vesting option attached to it, which leaves the door open for another year in case he changes his mind.
Morton, who will be entering his 12th MLB season, recently finished a successful two-year stint with the Houston Astros where he was selected to his first All-Star Game and helped the team clinch their first ever World Series title with a stunning four inning relief outing to close the game in November 1, 2017.
In 2018, he posted a career-best 15-3 record to go along with a 3.13 ERA and 1.16 WHIP in 30 starts and 167.0 innings pitched.