Raptors set to name Nick Nurse their new head coach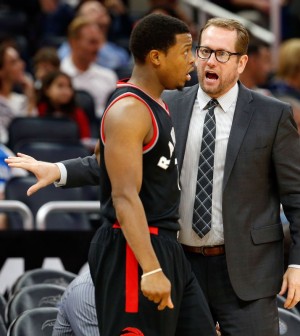 It's been a long process but the Toronto Raptors appear to have made a decision about their head coach.
According to reports, the team is on the verge of hiring former assistant Nick Nurse to fill the position.
Nurse, 50, had been an assistant coach under Dwane Casey for the past five seasons. He is credited for overhauling an offense that finished fourth in scoring, fourth in three-pointers made and sixth in assists during the 2017/18 season.
Longtime San Antonio Spurs assistant Ettore Messina was said to be a finalist alongside Nurse for the job.
The news will be made official once the two sides work out the finishing touches in contract negotiations.