Raptors forward OG Anunoby to undergo an emergency appendectomy; out two weeks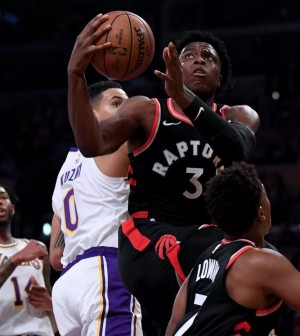 The Toronto Raptors will have to get by without one of their key bench players for the first round of the NBA Playoffs.
The team confirmed that forward OG Anunoby will undergo an emergency appendectomy after being diagnosed with acute appendicitis. He is expected to be sidelined for a minimum of two weeks, effectively keeping him out of action for their series against the Orlando Magic.
The 21-year old, who is in his second NBA season, has averaged 7.0 points, 2.9 rebounds and 0.7 assists in 67 games this season.