Rangers pitcher Cole Hamels donates $9.4 million mansion to charity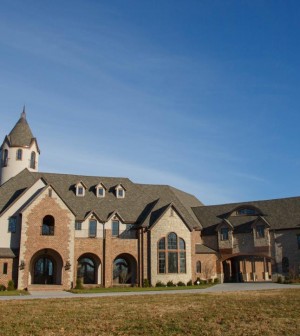 Texas Rangers starters Cole Hamels and his wife are making a big difference in their community.
The couple decided to donate their $9,418,400, mansion in Reeds Spring, Missouri to Camp Barnabas, a charity that specializes in creating camps for children with chronic illnesses and/or special needs. The property is listed at 32,000-square-feet, which will provide plenty of space for the kids.
"Seeing the faces, hearing the laughter, reading the stories of the kids they serve; there is truly nothing like it," said Hamels.
"Barnabas makes dreams come true, and we felt called to help them in a big way."
The Hamels duo initially purchased the home when Cole was a member of the Philadelphia Phillies, but now that they have settled down in the state of Texas, they decided to make good use of a home that wasn't being used very often.
Well done Hamels family, you are truly helping those in need.