Rams-Chargers stadium delayed until 2020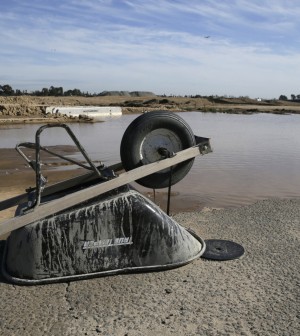 A minor setback has occurred in the making of the Los Angeles Rams and Chargers new stadium in Inglewood, California.
Record rainfall in the area this spring has caused a year-long delay in the construction of the $2.6 billion proposed stadium. It was initially projected to open in time for the 2019 season, but has been pushed back and is expected to be ready by the summer of 2020.
"In the best interest of the project, we have decided to move the opening date to summer of 2020. This new target gives us flexibility to accommodate any additional delays that may arise while still delivering an unparalleled experience upon opening. This is a stadium that Angelenos, visitors and world-class athletes will celebrate for years to come, and we are committed to making sure this venue is exceptional from the day it opens." said the Rams in a statement.
In the meantime, the Chargers will use the StubHub Center in Carson (home of MLS club Los Angeles Galaxy), while the Rams will continue to call the Los Angeles Memorial Coliseum (home of USC Trojans) their home for the next three seasons.