Raiders to name Jon Gruden as their new head coach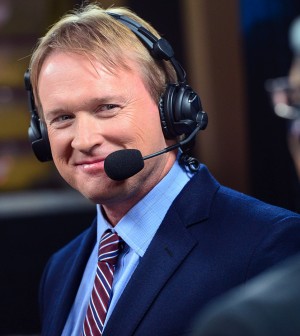 Guess who's coming back? That's right Jon Gruden is back with the Silver and Black.
The Oakland Raiders have scheduled a news conference for Tuesday afternoon where they will officially announced Gruden as their new head coach.
The 54-year old previously coached the Raiders for four seasons from 1998-2001. During that time, he led the team to a combined 38-26 regular season record, two first-place finishes in the AFC West and a trip to the Superbowl in his final season with the franchise.
Gruden hasn't coached in the NFL since his seven-year tenure with the Tampa Bay Buccaneers ended following the 2008 season.
He has been working as a colour analyst on ESPN for Monday Night Football since 2009, and has also served as an TV analyst for postseason college football games.