Raiders reach deal to play in Oakland for 2019 season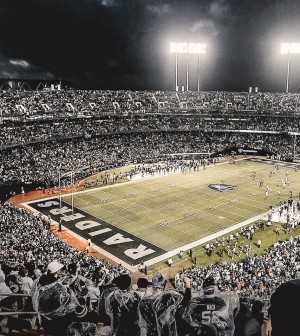 Despite all the drama surrounding the Raiders this offseason, it appears the team will enjoy one last season in Oakland before permanently relocation to Las Vegas.
According to reports, the Raiders reached an agreement with Coliseum Authority to have the team play their home games at the Oakland-Alameda County Coliseum for the entirety of the 2019 NFL season.
The rumoured deal will have the franchise pay the Coliseum Authority $7.5 million in 2019 with a $10.5 million option in 2020 in case the new stadium in Las Vegas runs into problems and isn't ready in time for the 2020 season.
The team had been playing at the Oakland-Alameda County Coliseum since moving back to the city from Los Angeles in 1995.