Quenton Nelson fined over $26K for hit on Barry Church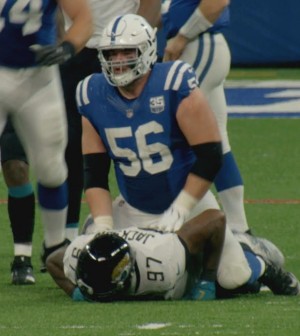 Indianapolis Colts offensive lineman Quenton Nelson is being punished for his controversial hit in Week 10.
The NFL announced that they have the 22-year old fined $26,739 for his hit to the helmet of Jacksonville Jaguars safety Barry Church during their 29-26 on November 11.
The incident went viral largely due to the fact Nelson was screaming at the top of his lungs for the entire play leading up to the hit. He was not penalized on the play.
Some of his teammates continue to be impressed by his killer instinct.
"A guy that violent – I've never seen it, actually. I mean, obviously I know he's violent, but I'm running the ball or whatever, and then I turn on the film and he's killing people. Like early in the game, he pulled around and just obliterated somebody." said Colts running back Nyheim Hines about Nelson.
The 22-year old rookie, who was selected 6th overall in the 2018 NFL Draft, has played in all of the Colts' nine games so far this season.