Combat Sports Return to Nova Scotia
By
Admin
on October 3, 2017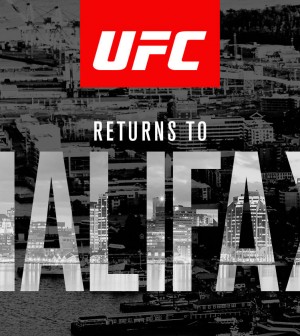 After more than half a year without a governing body for combat sports in Nova Scotia, the sports will be making an official comeback. Earlier this year, the group that regulated professional fights had not yet hired commissioners and thus, these sports were halted. However, last week a new Combat Sports Authority will step in, replacing the Nova Scotia Boxing Authority.
Now, many of the former commissioners have been reappointed to the Authority and combat sports events will resume as usual. It was said that the new title of the Authority was put into place in order to reflect the variety of relative new combat sports like kickboxing, MMA and Mauy Thai. The responsibilities of the Authority will be licensing, ensuring safety of combat spaces, promoters and organizing referees.
But this revamp in Nova Scotia's Authority isn't out of the blue. The province has seen a large boost in non-traditional fight interest, especially since the UFC fight which was hosted in Halifax earlier this year. Confidence in the Authority comes after two UFC fight nights were hosted in Halifax and met with a positive reception in terms of professionalism and operations.
Now that combat sports are allowed to be practised in the province, many of the sports' athletes are excited to compete in sanctioned events again. To some, it might seem like a trivial thing; a niche sport in a niche province. But to athletes, this is how they make a living. And now that professional combat sports have been reinstated, these athletes will be able live again.