Pop Goes The Weasel…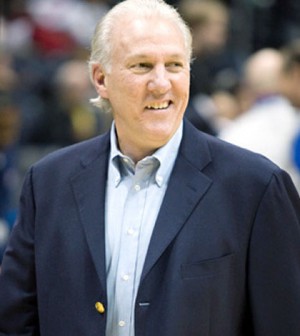 Let me preface this by saying I have the utmost respect for Coach Popovich, I think he's an incredible coach and one of the best in pro sports. As a basketball guy and someone who's coached the game for over 20 years other than John Wooden it would be Pop I would love to spend some time around. HOWEVER, I think he (more the Spurs organization) made a huge error in sending Tony Parker, Tim Duncan, Manu Ginobli and Danny Green home.
Yes, team first but in an era where the fan is constantly being ignored in decisions does not make for good business. Do I have to remind everyone making a very lucrative living in pro sports who pays them. It's the fans that allow you to live the lives you do, without fans you have nothing! In the big picture I believe San Antonio was sending a message to the Association and schedulers (and I'm sure other teams will applaud the stand, maybe share in the fine) and not the fans that playing 5 games in 7 days is not acceptable. A huge statement was sent and one the Spurs will pay for and rightfully so. Dave Stern has warned and needs to act so that this precedence is not for all professional sports.
As a fan and parent you circle games on your calendar and excited to see a game which features the team's stars. Why couldn't the Spurs dress them, play them sparingly? Pop, you've had the schedule since July – the Raptors and other teams are going to be faced with the same challenges heading west for 5 of 7 – coaches need to manage playing time over the course of that grueling schedule. The Spurs come once, as a parent how do I tell my 10 year old son/daughter why Tim, Tony and Manu aren't playing?? As a parent who maybe saved part of my paycheck OR my son/daughter who saved allowance to see them is just not acceptable! Sure there's an inherent "buyer beware" risk for any fan who buys tickets in advance – from an injury standpoint that's it – your guys weren't hurt! Pop, it's game 17 not 77 – bring them with you to the arena let them warm-up see them in person even with binoculars. Would you have done that to your home fans, why do it to basketball fans who may not get to see Tim Duncan again live?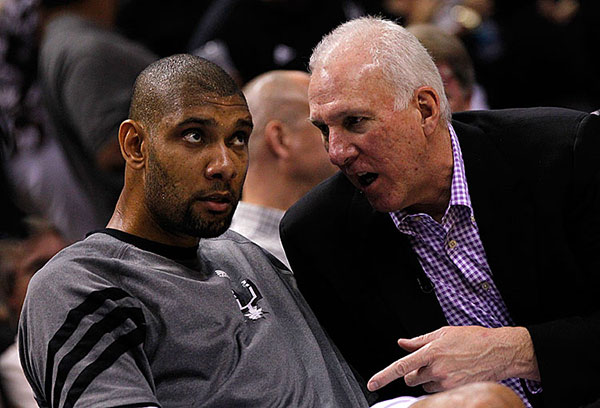 As I said I hope Dave Stern comes down hard – can you imagine if the Heat sit Lebron, Thunder Durant, Penguins Malkin and Crosby, Patriots Tom Brady…you see where I'm going with this – the Spurs have opened a Pandoras Box, Stern has to slam it shut!
Pop, as I said respect you as a coach – in the end look what you did last night with scraps – your coaching speaks for itself unfortunately yours/Spurs decision spoke louder volumes to the fans and I hope you/Spurs pay for it!