Police Take Down Soccer Betting & Trans-Border Corruption Syndicate
By
Admin
on December 19, 2017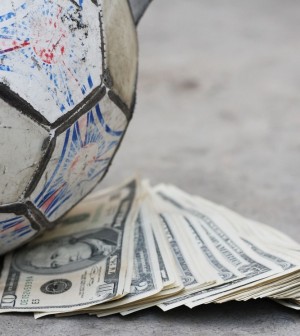 A massive crime syndicate has recently been busted after overwhelming evidence regarding illegal betting, corruption and fixed matches of soccer games involving Serbia, Macedonia and the Czech Republic. The investigation had begun back in march after authorities discovered that an online betting platform had effected the outcome of actual soccer games across Europe. Eleven people were arrested following warranted searches and crackdowns by Europol in numerous homes. The crime syndicate had started a platform for large-scale bets VIA an online platform.
The group behind the scheme was mostly betting on Asian sports, as it was more bankable for bets in Asian matches in particular. Furthermore, the web platform was untraceable, leaving those involved anonymous from their nefarious financial transactions. Fifteen vehicles were searched in wake of the evidence in addition to the seizing of evidence such as phones, computers, and thousands of dollars in both real and counterfeit cash.
Authorities noted that the criminals behind the crime network have displayed a sophisticated level of expertise in this case and that they would continue to try to dismantle the organization and prevent further corruption. As Europol further dismantles the criminal activity, it's clear that there's still much more behind this story to be discovered.