Plekanec out several weeks with lower back injury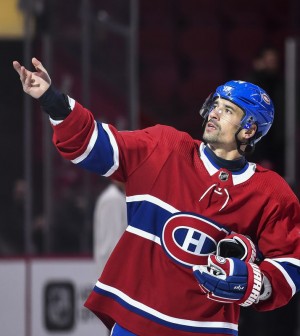 The Montreal Canadiens are going to be without Tomas Plekanec for the time being.
The team announced Friday that they have placed the 35-year old on the injured reserve with a lower back injury. Head coach Claude Julien expects him to be out of action for "several weeks".
Plekanec, who signed a one-year $2.25 million contract with the franchise this offseason, has recorded a goal and eight shots on net in three games this season. He recently participated in his 1000th NHL game, which ended in a 7-3 win over the Detroit Red Wings on October 15.
In a corresponding move, the Canadiens have activated Nicolas Deslauriers to take his place in the lineup.